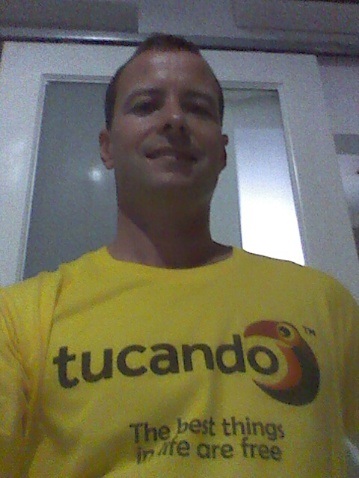 Tucando Helping Businesses Of All Sizes Around The World, To Reach Their Potential.
This is Business Media, Not Social Media
So far, social media sites have failed to lock into the web's potential and shoppers' vast e-thoroughfare.
After all, do you go to one of the social media sites to search for a type of business, such as a cake shop in New York? It is generally used to endorse a business you or your friends know.
Then one asks do your friends want to share their space with irrelevant business ads next to Mum's latest holiday photos? Tucando is designed for shoppers and businesses from around the world.
Business owners can create great free web pages designed to be shopper-friendly. These are auto-submitted to major search engines and the tucando free business directory, while shoppers can easily stay updated by their favorite business owner from Delhi to Dagenham.
Tucando allows business owners to create free shopper-friendly pages. You can add information to promote your business by adding videos, hundreds of words, and photos. An auto-generated map indicates the geographical location of your business, Optional animated, handy blue icons situated at the top of business pages quickly inform the browser if 'Yes We Have An Internet Store,' 'Yes We Deliver,' or 'Yes We Give Discounts To Members' A smart chat system allows registered users to chat with the business he or she is looking at without the need to add them to favorites.
A live clock on each page gives the local time so browsers can quickly see if the business owner will likely be online. A counter lets you know your visitor numbers and the number of shoppers who have added your page as a favorite. This important feature helps you know if you promote the page well enough. To effectively help you do this, an invite box at the top of your page allows you to invite potential clients to see it by importing an email list. Of course, there is also auto-submission to major search engines.
The Best Things In Life Are Free!
Shoppers and other business owners can add your page to their favorite list, which allows you to post product updates, photos, and offers to their feeds pages. You, too, can post special offers to the open board, which will be relayed to thousands of members on yellow boards for free. Badge options in your control panel allow you to easily copy and paste code into your website to promote your tucando page on other websites.
Shoppers – Dare To Share When shoppers register, they immediately get their own feeds page with an email system allowing them to email any business they wish and to get feeds from their favorite businesses. This is done by easily searching the business directory and clicking 'add me to favorites' to the ones they want to receive updates from. Here they receive special offers and product info. Business owners cannot search for individual shoppers and add them to their feeds. Thus, shoppers are protected from unwanted promotions.
Success Story:
It was great to hear that Bristol artist Rob Morton gained a big commission through his tucando page. Robert informed us that a UK brewery spotted his tucando page top of Google under 'Bristol Artist, Rob Morton' and commissioned him to paint a series of large paintings for their new Bar in the city.
Well done, Robert!
Promote An Event Or Sell An Item
Not content with providing great free pages for business, tucando allows you to create a free event or sell an item page. Watch the site turn green as you register. It has great features such as photo albums and the option to share them by uploading a list of emails and auto-submission to search engines. It expires automatically after 30 days unless you choose to prolong its life
Stay tuned for new features on tucando coming soon.
Robert Rogowski and Eddie Price own Tucando. For interviews, please email [email protected]